After a summer of activities that brought Timbalaya to life to let children play outside in the natural world, the Guardians of Timbalaya hit the road to the European Attractions Show (EAS) in Barcelona to share their stories and findings…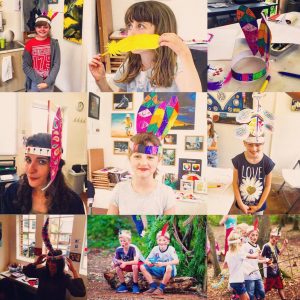 The first visit at EAS for the Timbalaya Guardians, Rosalind Johnson, Simon Egan, Sylvia Matiko and Nick Farmer, the event was an opportunity for visitors to hear them speak at 'The Art of Storytelling and Creation with New and Existing IP' on Wednesday 21st September at the Fira Barcelona Gran Via Convention Centre.
* * *
Over the Summer of 2016, Timbalalya teamed up UK artists at workshops to further explore the story and characters of Timbalaya. Rosalind Johnson, Guardian of Wishes says, "Co-creating with children is exhilarating but also requires a really open mind. You have to let go of control and embrace experimentation to really get somewhere."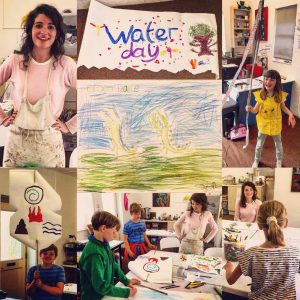 Emphasising the importance of enabling children to play independently: "Children don't see boundaries as adults do. So, for example, we ran an event centred around visual art and it turned into performance because the children saw something different in the storyline than we did and wanted to express themselves through dance and music.
That's how they wanted to play. As a creative team, this is incredibly motivating and keeps the development of the brand and products relevant and exciting."
If you would like to set up a meeting with the Guardians of Timbalaya, please email [email protected] or call +44 (0)203 695 9756 today.