Timbalaya (www.timbalaya.com), the newly launched family entertainment IP has expanded its team of diverse and skilled experience makers with the appointment of FORREC co-founder Steve Rhys.
Rhys, whose experience spans 30 years with FORREC, joins former President of Ripley Entertainment Bob Masterson on the Timbalaya board as a non-executive director. He brings extensive hands-on experience coupled with a keen understanding of what's needed to make a successful project work and has been involved in clients in 20 countries ranging from Center Parcs to Universal Studios.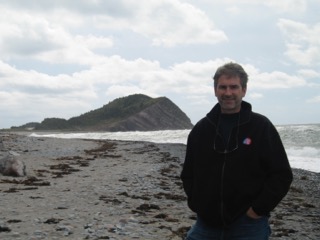 He joins at a time when the new mid-size attraction is driving the debate about technology versus the health and well-being benefits of natural outdoor play and encouraging children to play and discover themselves. Timbalaya is based on a magical story about adventure, discovery and imaginative play, and attracting interest from across the globe following its recent launch at IAAPA, Orlando, by its co-founders Rosalind Johnson, Sylvia Matiko, Nick Farmer and Simon Egan.
"Steve is one of those people you hope to work with in the course of your career. His contribution to the design of visitor attractions and entertainment around the world is extraordinary, so to welcome him to the Timbalaya board is exciting beyond words," said Johnson.
For Steve the draw to Timbalaya was: "Stories and play are a natural fit and you can tell when the combination instantly resonates with young children. There is a real place for this family experience in the outdoor entertainment market where operators are looking to differentiate themselves with a concept that rises above the everyday. Timbalaya is an excellent opportunity – well thought out, attractive as a guest experience and turnkey as a solution."
To join in the fun of Timbalaya experience contact Sylvia Matiko on + 1 615 472 9446 or Rosalind Johnson on +44 (0) 203 695 9756.